What Do Pests Mean For You and Your Home?
Moving into a new home in a subtropical climate comes with the advantages of beautiful landscapes and warm weather that just don't exist in other parts of the country.  However, some are not prepared for the uninvited visitors who will welcome you to your new home. There are interior and exterior pests that you should be made aware of and the steps to take to eliminate any potential pests from becoming long-term residents.
It's easy to become creative with both interior plants and landscaping on the property in such climates. The options seem endless for planting citrus trees, palms, fruit trees and flowers. However, many are open invitations for daily meals for a variety of snails, ticks, spiders and even iguanas.  
Palmetto Bugs (huge, flying roaches),mosquitos and silverfish are common.  Homes often house colonies of termites attracted to dry wood and so it is a common sight to see homes and even whole apartment buildings covered in what appears to be huge circus tents for extermination.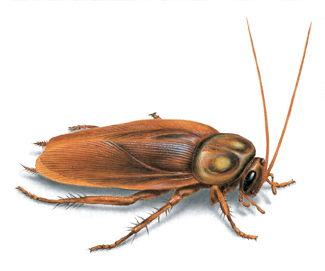 Smaller creatures of such regions find their way into your home and onto your property through fences and unseen spots in walls covered by bushes and outdoor furniture. Raccoons, opossums, iguanas, alligators and even snakes are indigenous to certain counties and can become a nuisance and even a serious danger to residents and pets. As such, steps should be taken to make your home pest-free and there are some simple steps to take to keep these unwanted creatures at bay.
First, walk around the property and seal up any holes in cracks in the interior and exterior of your home. Replace any rotting wood be it the living room floor or the deck by the pool. Check privacy fences for impromptu entries for rodents and be certain to research the trees and flowers in the garden as well as on the front lawn. Eliminate areas of standing water. This is especially important during hurricane season as mosquitos and sand fleas thrive in such environments.
Second, ask the neighbors which pests they have dealt with since occupying their home. Use contractors that are of quality and make appointments with a fumigator/pest control/infestation treatment company as soon as possible.  Do not wait for an infestation to get worse! Be proactive and schedule for a consultation and follow through by scheduling annual, quarterly and monthly appointments.
Lastly, keep local wildlife removal services on hand for unexpected encounters with both small and large animals. A crocodile in the pool is NOT a situation that should be handled by an amateur.  Keep in mind to identify, eliminate and exterminate for the sake of keeping your home safe, your property value up to par and for the pleasure of enjoying your home pest-free.